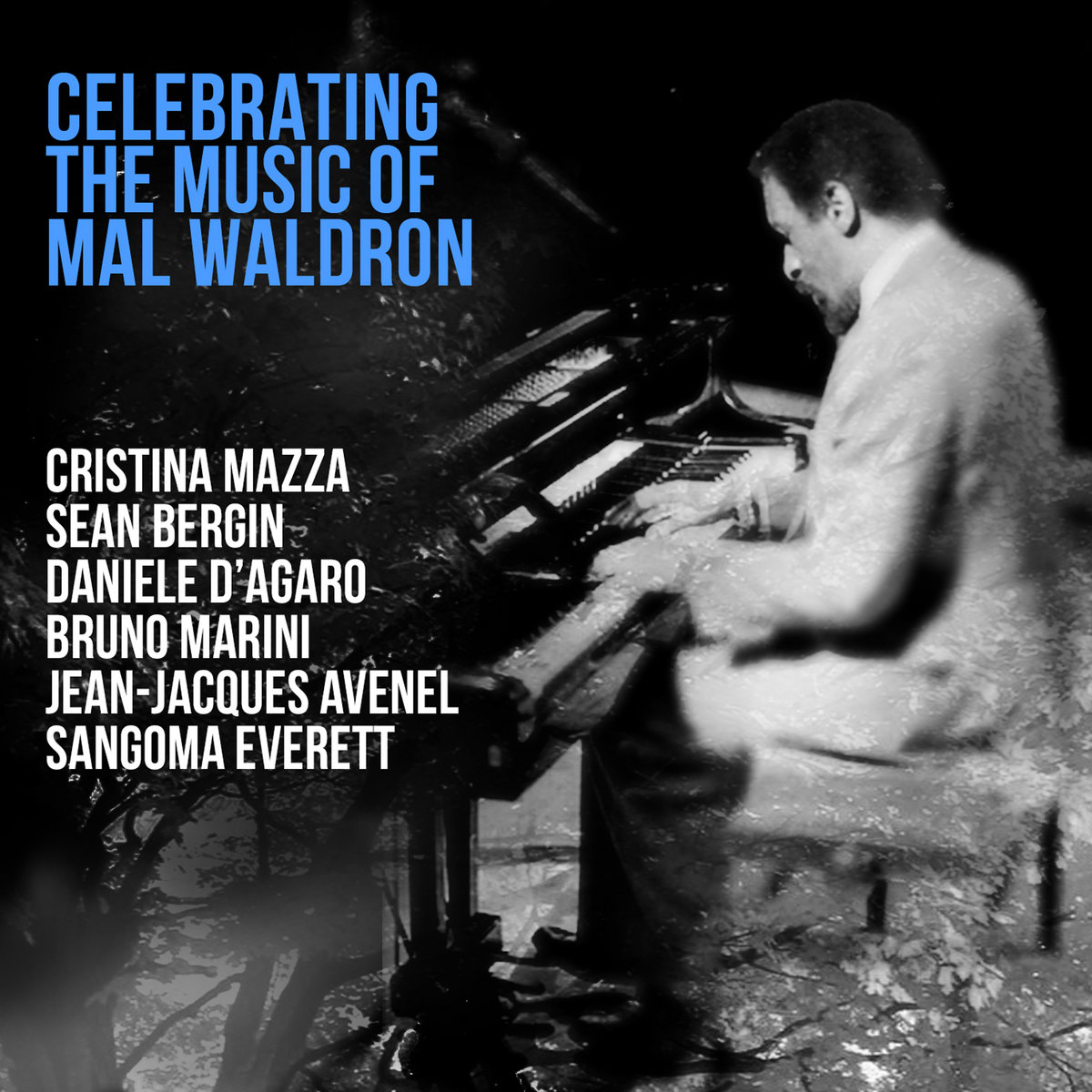 Cristina Mazza, Sean Bergin, Bruno Marini, Jean–Jacques Avenel, Sangoma Everett- Celebrating the Music of Mal Waldron, Caligola Records 2021
Un sestetto che desta immediata attenzione nell'omaggio al grande Mal Waldron, hard bopper senza compromessi, compagno d'avventura di Charles Mingus, John Coltrane,  Eric Dolphy e Billie Holiday, tanto per dirne alcuni. Imperdibili i suoi dischi Prestige per l'irruenza delle nuove forme, per la forza vitale sprigionata in un jazz non ancora del tutto free, uno degli artisti più dotati (soprattutto negli anni 60) di assoluta sicurezza strumentale, di un talento capace di reinventare in continuazione il proprio stile, i propri colori, la propria fonè sempre sul filo della sobrietà.
In Celebrating the Music of Mal Waldron queste Blue Notes battagliere vengono proposte in modo originale dai Sei, un ensemble che lima alla perfezione le composizioni del pianista newyorkese, ne interpreta intelligentemente le cariche musicali di poderosa forza intellettuale, mostrando una viscerale attitudine per una "filologia attiva" , libera da eccessi patogeni nell' iniziale Hurray for Herbie del plateau fiammante dei saxes di Cristina Mazza e Sean Bergin e nell'avant -garde  Snake Out con le creative digressioni  di Bruno Marini al sax baritono e Daniele D'Agaro al clarinetto,  nella raffinata trasparenza degli impasti sonori di Status Seeking, nel crepuscolare celeberrimo blues Soul Eyes (a mio avviso uno dei brani più intensi dell'album: lirismo esaltato dal contrabbasso di Jean Jacques Avenel e dal polimorfo drumming  di Sangoma Everett).
E come non citare la pura bellezza di Left Alone per i versi di Billie, ricordando – ci sia concesso – le superlative letture di Eric Dolphy con Booker Little (New Jazz, 1961)  e quella struggente e total black di Abbey Lincoln (Straight Ahead, Candid 1961)?
Un' eccellente produzione della Caligola Records, vogliamo sottolinearlo, un'ulteriore felice scelta di una casa discografica molto attenta, che osserviamo con ogni piacere ad ogni sua pubblicazione .
Fabrizio Ciccarelli
Cristina Mazza (alto sax), Sean Bergin (tenor sax, voice*),
Daniele D'Agaro (clarinet, tenor sax**), Bruno Marini (baritone sax),
Jean–Jacques Avenel (double bass), Sangoma Everett (drums).
1) Hurray for Herbie; 2) Snake Out; 3) What It Is; 4) Our Colline's a Treasure; 5) Status Seeking; 6) Medley: a] Soul Eyes, b] Changachangachanga; 7) Dig It Deep Down Baby**; 8) Left Alone*.